At the end of the contract next June, Thomas Tuchel could be offered a spectacular rebound on the other side of the Rhine.
The sluggish start to the season PSG rocked the Parisian ship. So much so that some rumors evoked after the setback of the champions of France to Leipzig a possible dismissal of Thomas Tuchel. Long questioned by supporters during the international break, Leonardo was nevertheless reassuring.
" We never thought of changing coaches. We never called anyone. Afterwards, there are people talking, a lot of people want to come, but the club has never put another coach on the table to replace Tuchel. Now is the time to focus on the goal. we have lots of little problems and it's time to focus on those problems ", He explained, taking care to add that there had been some heated discussions with the German coach.
His profile appeals to the German Federation
Unless PSG fail to rectify the situation by Champions League and to qualify for the knockout stages, Thomas Tuchel should therefore end the season in Paris. It seems certain that he does not go further. The interested party readily agrees. " When a coach enters his last year of contract and no discussion has yet taken place after what we have achieved, we can still remain open to all possibilities. But we shouldn't dream either. We'll see ", He recently confided.
But according to the German press, the former coach of Dortmund could quickly rebound. Well. While Joachim Low appears more than ever in the hot seat after the sinking of the Mannschaft in Spain (6-0), the Parisian coach would be among the favorites to his succession. He is obviously not the only name being considered, but Thomas Tuchel's profile would appeal to many leaders of the German Federation.
Read also:
Mbappé, Deschamps' scathing remark
Ronaldo, contact established with PSG!
Marquinhos "thinks" of finishing his career at PSG
Related posts
Natarajan called into India squad; Rohit facing fitness test
Bloomberg Why Maradona Was Better Than Messi and Ronaldo (Bloomberg Opinion) — Soccer fans are fortunate to live in a…
SC East Bengal vs. ATK Mohun Bagan – Football Match Preview – November 27, 2020 – ESPN
Big picture The ISL finally gets a derby, an actual derby. One borne of an ancient grudge, a rivalry that…
Unique bio-bubbles, open routes, low air quality — All you need to know about the Delhi half marathon
8:30 PM IST Manoj BhagavatulaESPN On November 29, a group of around 60 professional runners, male and female, will hit…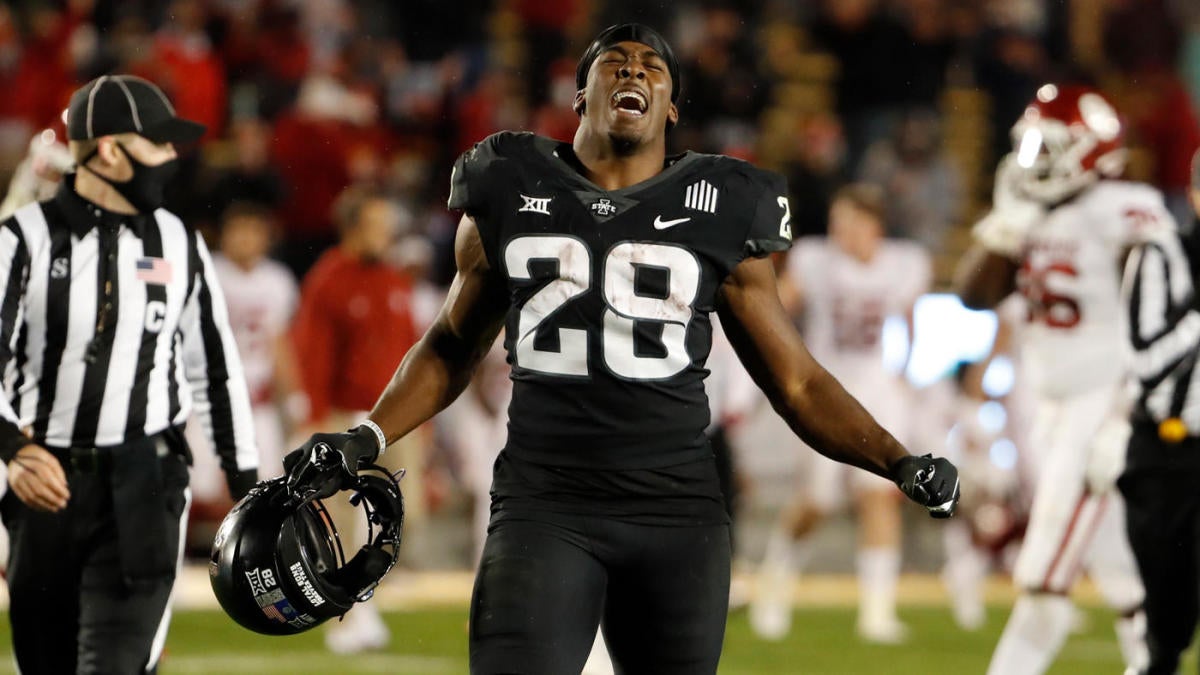 College football odds, picks for Week 13 in Big 12: Iowa State upsets Texas on road to conference title game
The Big 12's playoff picture is dim, but not non-existent. It rests solely on No. 11 Oklahoma. But first the…